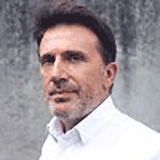 Veljkovic Dejan
Joined in June 2020
Contact details
vdejan@sea-agency.com
https://uspinjaca.hr/
Backa 68a, 11073, Belgrade Serbia

Uspinjaca posao
Human resources Manager , Uspinjaca posao
About author
Professional recruiter with more than 25 years in the cruise industry. Started on Crystal Cruises back in 1995 and since then working in the cruise industry. Since the year 2000, working as a recruiter in mediating jobs for the major cruise lines and hotels worldwide. One of the great professional achievements was the invitation by the major cruise line, the Royal Caribbean International to become their hiring
partner for Serbia and Montenegro. Very passionate about providing the right staff for the roles the candidate will do onboard and very pleased when seeing them grow professionally and fulfill their ambition. For last 10 years working for Uspinjaca Posao in position of recruiter. Have personal interests in different areas of social life, from history through genealogy to geopolitics and sports as well.
Read more
Read less
Company profile
Since 1989 Uspinjaca has been doing business with cruise line industry providing personnel for cruise ships. Our office is located in Zagreb, Croatia and has now expanded its services in eight neighboring countries. We have been continuously providing the best quality crew for cruise ships, river ships and luxury hotels through the carefully planned step-by-step program. We cooperate with the largest and most the most respectable cruise companies
in the world such as: Carnival Cruise Line, Royal Caribbean International, Norwegian Cruise Line, Disney Cruise Line, Crystal Cruises, Cunard Line, Scenic River Cruises, and many more. We are registered and certified: in Zagreb - Croatia, Subotica - Serbia, Sarajevo and Banja Luka - Bosnia and Hercegovina, Podgorica - Montenegro, Skopje - FYR Macedonia, and joint venture in Prostejov - Czech Republic, Budapest - Hungary, and Slovenia.
Read more
Read less
Jobs posted by the author
Subscribe to get the latest news
You can unsubscribe at any time.
---