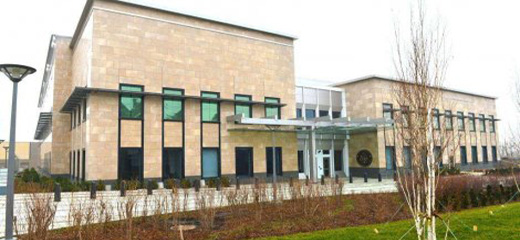 The United States Embassy is pleased to announce its permanent Belgrade relocation to Dedinje from Kneza Milosa.

To expedite the efficient transfer of services and responsibilities, the Embassy location in Kneza Milosa will close to outside business after regular business hours on Thursday, April 18.

All sections of the Embassy will be closed on Friday, April 19-including the Consular Section-for all services. The Embassy will reopen for business in Dedinje on Monday, April 22.

Please note that the Embassy will celebrate this permanent relocation with an official opening ceremony in the coming weeks.
The Embassy will also host a media day to introduce the media to the new Embassy compound after the move has been completed.

The U.S. Embassy is currently located at Ulica Kneza Milosa 50, Savski Venac, Beograd 11000. Until April 18, the Embassy telephone number is 381-11-361-9344.

From April 22, the U.S. Embassy will be located at Bulevar Kneza Aleksandra Karadjordjevica 92, Dedinje, Beograd 11040.
The new Embassy telephone number will be 381-11-706-4000.

Web and email addresses will remain as before.